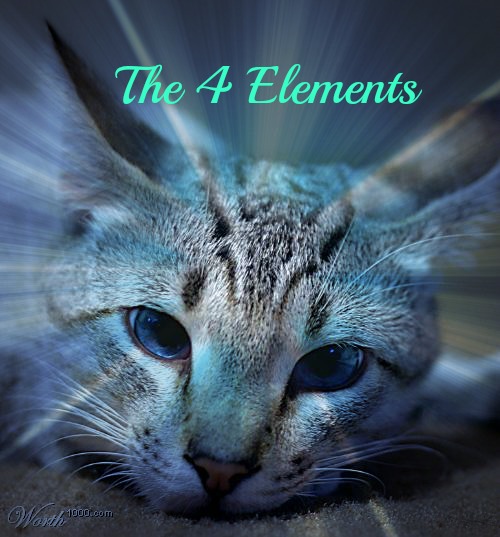 ☯ Fun
~ Fun Roleplay as a cat and choose from many ranks.
✪ Customizable
~ Shape your own destiny and customize your own cat with realistic markings!
☯ Different
~ Unlike Warrior cat roleplay forums, you can have a power! You can live in a tribe or outside of it.
✪ Creative
~ With weekly newspaper updates, interesting announcements, and new tribe information, the staff of T4E keep you on your toes!
➳ The 4 Elements Forum Story~
✎ One night, a meteoroid fell from outer space and collided with the ground in the forest. The meteoroid was filled with a magical substance, and it spilled to the forest floor. Everything that was touching the floor immediately gained powers like no other, the powers of the elements.
☑ Join The 4 Elements today and start your adventure!
☑ Join today at~  
http://the4elements.catsboard.com/forum